The Extras!!! - All the bells and whistles at your service!
80% of the time we will work with only one Emcee at an event. There are times however when two DJs are needed. Here are some examples:
Events with more than 150 people in attendance
Multiple DJ systems are needed and set up
Concerts or Band Sound equipment and sound technician hires
When a larger than normal light display is needed and set up
When a follow spot is used
Dance recitals
Fashions shows
Etc., etc., etc.
Should your event, concert or lighting event need more than one person to operate, set up and/or break down you will be informed at your initial meeting and the price will reflect the extra person (s) needed.
NOTE: The price may not be reflected in your initial contract if these items were added later and a revised contract should be written.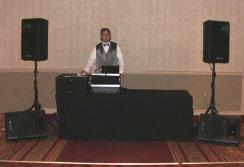 Description: Lapel Mic
These are wireless small inconspicuous mics clipped on a person and run through a sound system so the crowd can hear what is being said.
PROS:
Everyone can here the person wearing the mic through the PA system
CONS:
They have a very limited range of pick-up so you may not hear others standing close by.
They pick up the slightest wind noise so they are not the best use for outdoor events.
Some mics will pickup sound waves from other sources.
Description: Wireless Handheld Mics
These are cordless mics that can be used within a certain range (Usually up to 80 feet line of sight).
NOTE: VIP DJs always carry a wireless handheld mic to every event. These can be used for toast, announcements and more.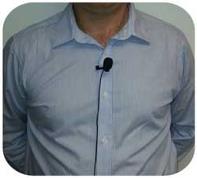 VIP Entertainment has the ability to run one, two, three or even four separate systems at once for special needs. Some events may require the use and setup of an additional sound system at an event. This may be required for several reasons:
Events that happen in two of more rooms at the same time.
Weddings where the ceremony and reception are in two different locations
Two simultaneous events are happening back to back at two different locations.
Multiple stages
When a separate sound system is needed there is usually a need for a second person to operate it. There may be additional charges for these options.
Description: FOLLOW SPOT LIGHT
Powered by a bright LED, our Follow spot is a portable and lightweight fixture that creates a sharp edged beam of light.
There are 7 colors plus white that create the perfect pool of light.
Great for concerts, stage shows, fashion shows, following objects or creating that special dance mood.
This fixture requires and additional person to operate and may add to your contract rate.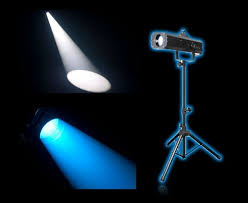 Description: Up Lighting
If you want to add a warm glow to your reception space but candles and string lights aren't enough, you may consider up lighting. That's an effect created by putting lighting units on the floor pointed up.  Magical makeover! Here are some dos and don't from Martha Stewart Weddings:
Do: Focus on important areas first. This includes the cake table, the dance floor, and any spectacular floral displays. You'll also want lighting on your reception tables, so speak to your vendors about choosing the right options for each area.
Don't: Choose the wrong color. For the most flattering up-lighting, choose amber gels. While other popular up-lighting hues include red, blue, magenta, and purple, these are best reserved for your dance floor or after-party. Remember that your reception space will be bathed in whichever color you choose, so purple up-lighting will transform your all-white centerpieces into an arrangement of violet hues. Amber, the most universally-flattering color, will give your space a warm, romantic glow.
Do: Know that up-lighting can transform a bleak setting. A few well-placed up lights can change a room from drab to dreamy in seconds. Take a wedding at a community center, for example: If you were planning to turn off the overheads (too bright!) and light lots of candles but something more is needed, up-lighting a few areas will wash the room in lovely glowing hues, which can be instantly changed throughout the reception.
Don't: Under light the space. If the venue is extensive or the guest list is large, be sure to have enough lighting. In situations like these, a little won't go a long way. If you want your guests to see all of the details you spent so much time preparing, you need to ensure they're visible.
Do: Hire a company that uses LEDs. There are several types of products you can use for up-lighting. The safest are LEDs, which produce a lot of light while generating little heat and offer numerous color options. Par cans are less popular because they get very hot, which can cause an electrical fire, and come in limited hues. LEDs are available in wired and wireless formats—the latter is preferable (but more costly) because they're battery-operated and don't come with long electrical cords someone could trip over.
Don't: Use LEDs outside if they're not waterproof. If you're DIYing the up lights, rent LEDs that are specially made for outdoor events. If they're not waterproof and it rains, the wet lights could catch on fire.
VIP Entertainment carries a large assortment of these lights.
Our inventory consist of:
10 Wireless LED up lights (indoor use)
25 Wired LED Up lights (indoor use)
8 waterproof wired LED up Lights (indoor or outdoor use)
10 wired Par 64 Led up lights (Large Black Cans) (indoor use)
Description: Haze/Fog Machines
VIP has the power to make it ominous, spooky or whatever other effect that you would want! Pair our haze/fog machines with our lighting effects and you will have a spectacular light show or that mood for your party or event.
Description: Snow Machines
VIP has the power to make it snow! Even in Florida. We have two heavy duty snow makers that create a simulated snow flurry.
Great for winter events or any time of the year you want to impress your guest.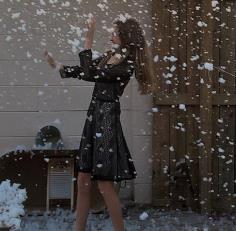 Description: Gobo Lighting
These LED lights can project any image you can think of.
Cast a white or  colored image on floors, walls or even the ceiling..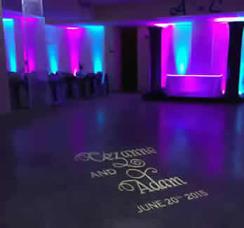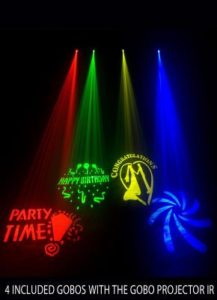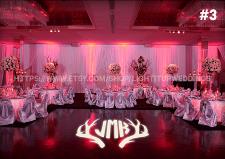 Everyone knows all the best clubs have the best dance lights. It just gets people moving.
VIP knows this might not be right for your event but we want you to know we have what you need. We can do light and fluffy to full blown RAVE! Just let us know what you envision.
Below are a few pictures of some of our lights.



Have a black light party. 3 hour party includes:
Party DJ
Incredible Sound System and huge music inventory
Dance Lights and Haze Machine*
1 100W LED Black Light Flood Light Panel
4 60W LED Black Light Flood Light Panels
Black Light Face & Body Paint 6—1oz bottles. (NON TOXIC & KIND TO SKIN: This Neon Fluorescent paint does not contain Any Harmful Chemicals and is Non-Toxic. Water clean up)
6 - 16' Assorted Color Black light removable tape (for decorating)
All this for only $500.00
Additional Supplies and added time available (ask for details)
*(Note Haze and fog machines are not allowed in some venues)
Please Note: Darker event venues work best. These type of events are not recommended for day or outdoor use. Black Lights are used primarily for the dance floor and will not illuminate the entire venue. Please check with your venue to make sure this event will be acceptable. Paint and removable tape decorations may not be allowed in some venues. UV Activated clothing recommended.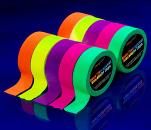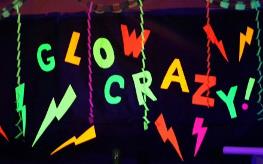 Pin Spot lighting - LED pin spot lights are a great way to illuminate something special. You can highlight the cake Table, Head Table, Gift Table, Dance Floor or anything you can imagine. These lights through a focused beam anywhere in the room.
Image Projection - Do you want to share special moments with all your guest? Well VIP can help make that happen by providing a projector to project those memorable pictures on the wall or screen.
Video Music - VIP Entertainment has a huge selection of Music Videos available to play at any performance. Imagine watching your favorite music videos while dancing to them. This takes it to a whole new level of fun!
Karaoke - Karaoke can really be fun. We have a large library of songs and a system that will make anyone sound great. You can even send in a pre-selected request list prior to any event so your song choices are ready to go when you are!
Generator - Should you have a need to have entertainment in a remote area VIP has two generators for those occasions. One large commercial generator that can run tons of things and a whisper quite one for when quite is needed.
PLEASE NOTE: Not all the above options are permitted at all venues. Please discuss any choices with your venue to make sure they are acceptable. Some above items require extra set-up time and may add to your contract total.